Trick O' Treat Town - NEW for 2021
This Scarefest get ready to explore a special town where every day is Halloween! And do you know what's the townsfolk's favourite past time? Yes, you got it! It's to host Trick-or-Treating for the town visitors!
So, muster up your courage and prepare to knock on doors from Spooky Avenue all the way up to the Witchy Woods but be careful! As well as treats there are tricks aplenty!
Interactive walkthrough suitable for everyone, additional charge applies.
Spooktacular Family Fun
Garden Lights Walk: Whispering Souls
This Scarefest come to Alton Towers Resort and enjoy the Gardens as never before and witness them come to life in a whole new spooktacular…LIGHT! Wait till darkness falls and get ready to take the most otherworldly stroll of your life, but beware! A mysterious energy runs through the Gardens' water; around here people say it brings lost souls back from the dead for all Hallows' Eve… hear that whisper? Who knows you might have phant…astical company on the way!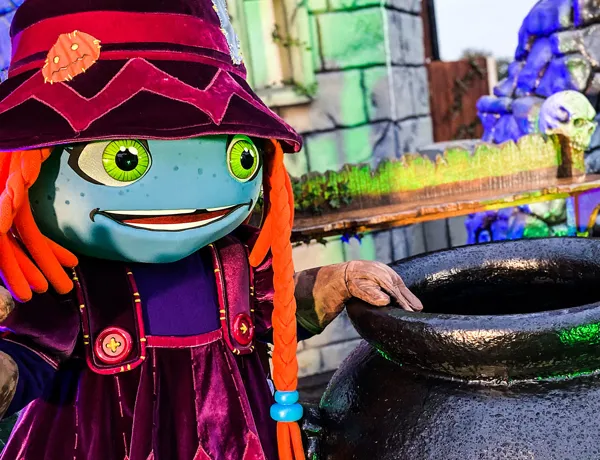 Freaky Fun Zone!
Ready to get spook-alicious? Join our five super-freaky Halloween characters in their mind-blowingly multi-coloured playground on the front lawns. Enjoy spook-tacular shows, meet and greets, photo opportunities and more! So much fun, it's scary!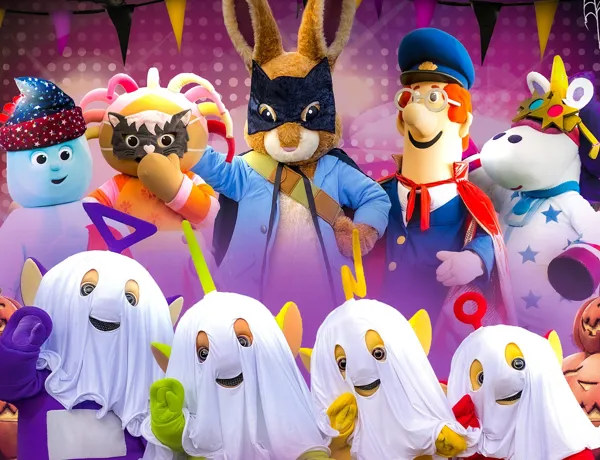 CBeebies Land Monster Ball
Dress up in your favourite costume and join the CBeebies characters live in Big Fun ShowTime as they dance, play games and learn all about spooky things! Featuring Bing, Ubercorn, Peter Rabbit and many more of your favourite CBeebies friends!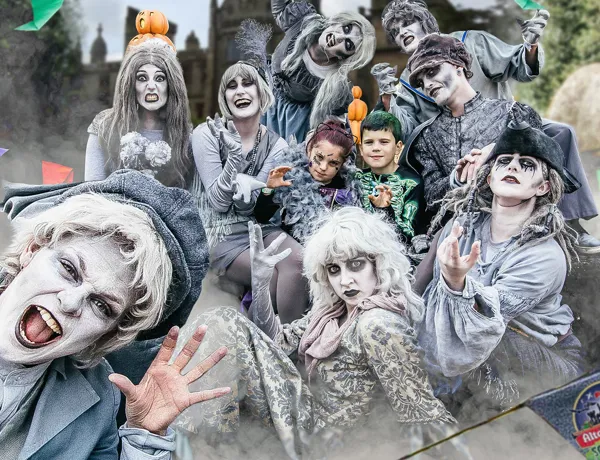 The Alton Ancestors
Hear that scraping sound? It's gravestones being moved – the Alton Ancestors are back from the dead and in their favourite haunts. Standing still is not an option so celebrate Halloween by learning their dance moves and joining in!
For a full list of Scarefest events click here